what is a connected watch for? Which one to choose ?
The new connected watches now have complete functions, useful in everyday life as well as in our physical activities. Discover our selection.
Report news alerts, SMS and incoming calls , choose your playlist and set your music, measure activity (number of steps, etc.) , analyze sleep... These are the basic functions of multifunction watches , which connect to our smartphone . Recent models add sports tracker capabilities complete including a rather reliable heart sensor, as is the case on all the models tested here, and for some an autonomous GPS. One of them can even become completely independent thanks to its reader. SIM card . No need to take your smartphone to the pool anymore…
Our favorite: the

SMART WATCH PODS™

connected watch, Value: €69.99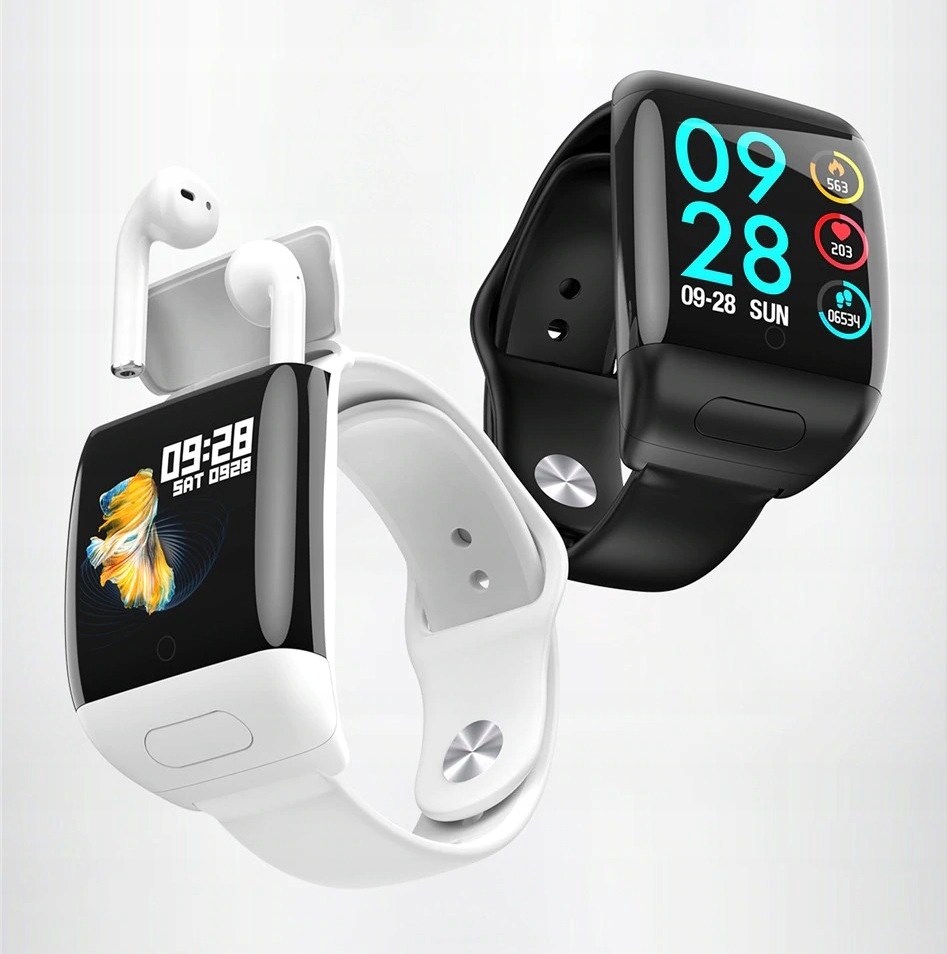 STYLISH, DESIGN AND
UNISEX
Close to the heart, the connected watch watches over your health
Its heart sensor assumes that the watch is well adjusted to function, so it gives reliable results.
Customizable, it suits you
Many manufacturers offer several types of removable frames or bracelets. The plastic bracelet is preferred for practicing sports. And leather for the rest of the day.
SMART WATCH PODS™ is a full-fledged monitoring band.
One of the basic functions of the bracelet is 24-hour continuous heart rate monitoring. Additionally, with SMART WATCH PODS™ you can:
monitor sleep

count calories

the device has a pedometer

measure pressure

measure oxygen level
All information is transferred to a dedicated smartphone application.
Additionally, SMART WATCH PODS™ provides typical functions of a smart watch. Such as:
Phone notifications (FB Messenger, SMS, Whatsapp, Gmail, etc.)

Bluetooth talk

Music control

Photo trigger

Call history

Phone locator
Our selection of connected watches
1. The user-friendly connected watch
With its autonomous GPS and waterproofing at one meter underwater, it is sporty. We like its intuitive and fluid interface, as well as the wealth of apps available (payment, travel, etc.).
EVEN MORE FEATURES!
Put down your phone and take your photos remotely with the Remote Photo Controller.
Never lose your phone again thanks to the search function which will ring your phone remotely.
Manage mode: do not disturb with your watch.
Check the weather in real time.
A built-in calculator.
Control your music

Control your calorie consumption.

Awakening
2. The designer connected watch
Its classic look can be deceiving. And yet it adapts to all your activities … up to 50 meters underwater. There battery ensures 7 days of autonomy. Only the heart sensor lacks precision.
Key functions: support, BT3.0 support, BT4.0 support, heart rate support (HRS3300), full-time support, time and date support .
Support analysis of step counting, sedentary reminder, monitoring, camera, multi-sport, heart rate
Support call reminder, support vibration, two-way anti-lost.
Support Bluetooth push notification.
3. The sporty connected watch
Her heart sensor integrated is the most accurate in our test. It has a Built-in GPS , and connects to the Polar Flow online platform to collect and analyze your physical and sporting activities in detail.
LED TOUCHSCREEN WITH PIVOTING SCREEN
With its high-resolution 0.96" OLED touchscreen, you can easily and quickly switch from one mode to another. The resolution of the screen has been designed to provide direct access to the information. The screen will rotate automatically to adapt to the direction of your gaze.
ACTIVITY TRACKER WITH INTEGRATED GPS
Stay fit with this activity tracker. It counts your number of steps and measures your activities for precise and quality monitoring on a daily basis. You will also be able to see the number of calories lost during the day as well as the paths taken in the application!